The table
the table Reaches people through serving saturday breakfasts and sunday dinners.
Every Sunday night, people attending the evening worship service at Open Door Fellowship join us for The Table meal. This particular congregation is home to many of our friends who are on the margins. The Table also serves the 20 women from the Women's Homeless Initiative who stay at Open Door sometimes on Sunday nights. In April of 2019 we also started serving breakfast on Saturday mornings.
We love to enable local churches and other groups to build relationships with those they might not come in contact with otherwise. The Table seeks to break down some of those human-made barriers of socio-economic status, race, age, life situation, etc. Sharing a meal around a table is a great way to hear people's stories and join with them in their journey.
Interested in volunteering? Sunday school classes, small groups, men's groups, women's groups, youth groups, and more can serve with The Table! Even kids as young as 4th grade are welcome to join.
Want to get involved? Email Jessica Wilson for more information.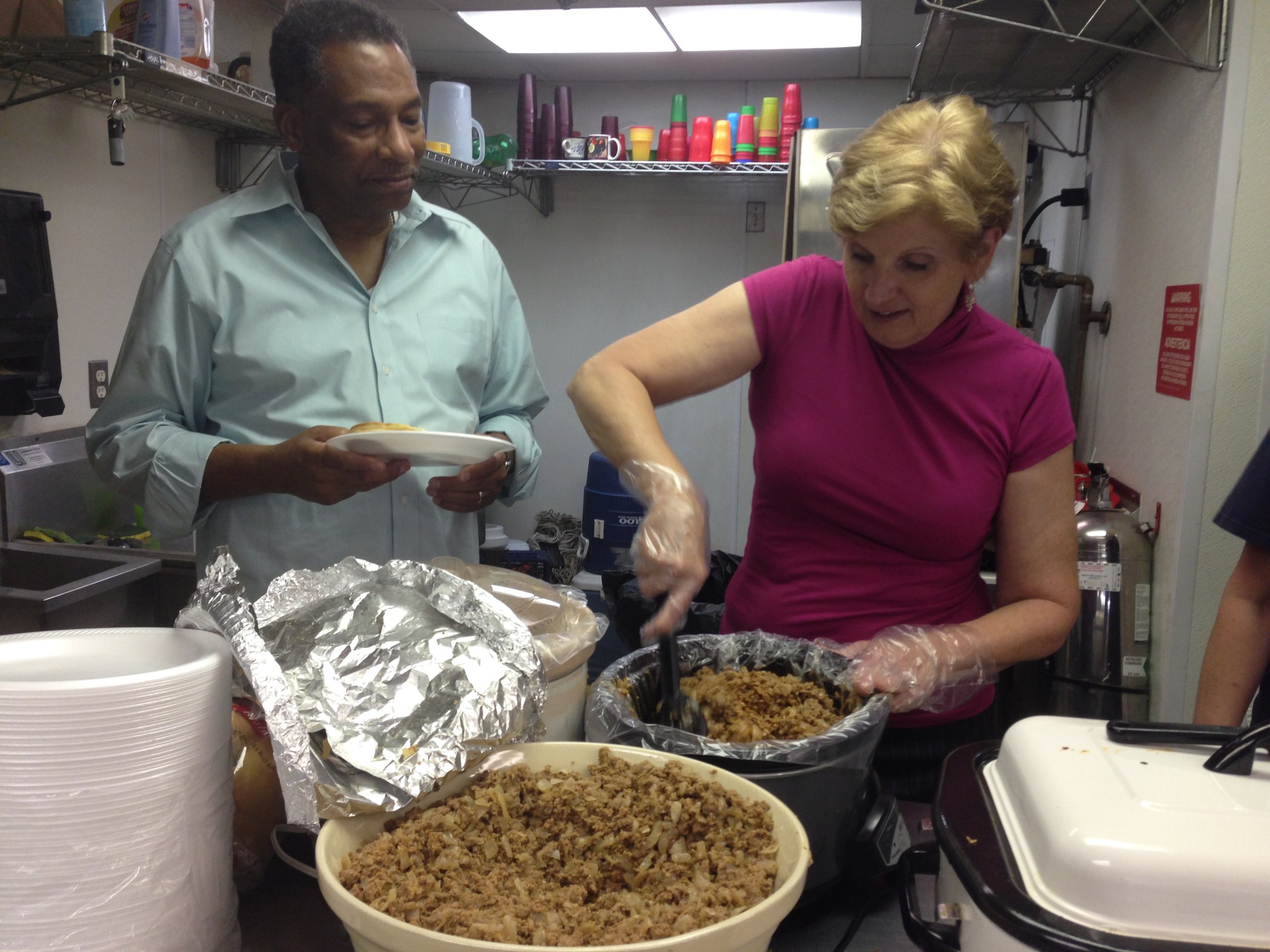 The Table serves meals 52 weeks a year... no breaks for holidays!